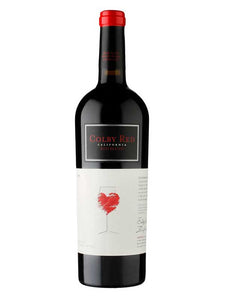 Colby Red Blend
Colby Red is a delicious red wine dedicated to raising funds for cardiac research. It is a unique blend of Cabernet Sauvignon, Zinfandel, Syrah, Petite Sirah and Merlot that is rich and smooth.
This wine is named in honor of Colby Rex Groom, 16 year old son of Winemaker Daryl and Lisa Groom, who just prior to his 10th birthday underwent back to back open-heart surgeries. Colby is now living a healthy and happy life. With your support, over $1,000,000 is expected to be raised and donated to the American Heart Association and other Heart Health causes through sales of Colby Red.
Colby Red is a wine for sheer delicious enjoyment. While it's a great wine with food, it tastes best in the company of good friends and family, savored with an appreciation of the gifts each moment brings.
---